Understanding risks for lone workers
To establish if you need a lone worker monitoring solution you must understand the risks facing your outdoor lone workers whilst they are working. We have identified 3 key points for you to consider and mitigate against to keep your lone workers safe.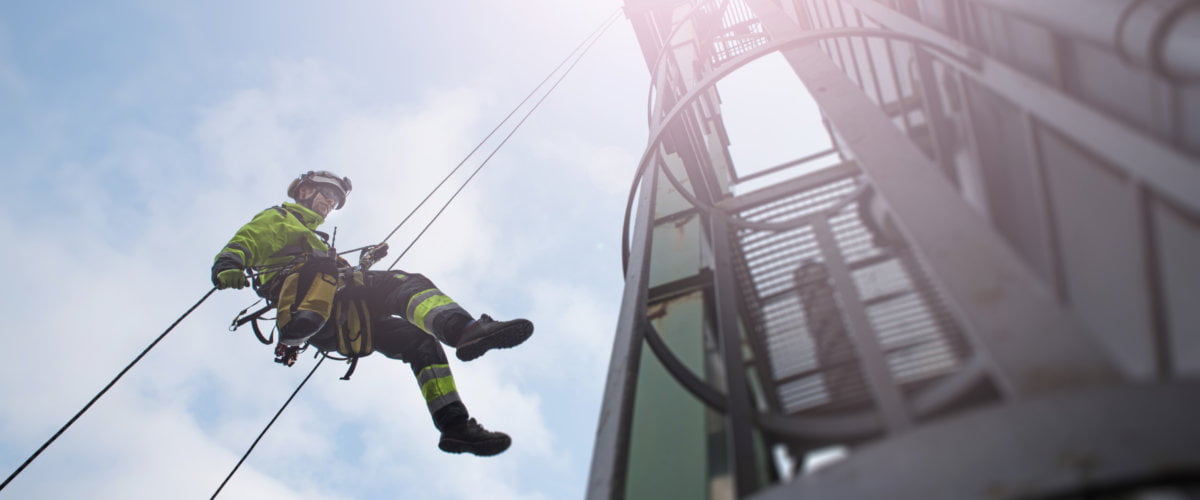 3 key considerations to understand risks:
1. There are risks to working alone
Regardless of the industry in which they work, a lone worker is exposed to significant risk simply because they work alone. This is because lone workers behave differently compared to those working in teams, working unsupervised and without colleagues they inherently take more risks. If a lone worker does have an accident, this potentially could be compounded as they are alone without help at hand. Lone worker risk assessments, safety policies and control measures  should be more rigorous than those for other workers to take account of these facts.
Lone workers are exposed to significant risk and need to be treated differently.
As a result of the COVID-19 pandemic many organisations now have more lone workers than ever before. With this in mind, it is important to review and update your health & safety policies to protect your new lone workers.
Read HSE's "Work-related fatal injuries in Great Britain, 2022" report.
 2. What hazards your lone workers might be exposed to
Working outside in rugged, demanding sites means the job intrinsically carries higher risks due to the very nature of the work and the location. The location itself could be hazardous with inhospitable terrain; these environmental risks combined with adverse weather conditions increase the chances of slips, trips and falls for instance. In addition, the lone worker's specific activities could be high risk including operating heavy machinery, working at height or inspecting/maintaining difficult to reach assets.
The latest 2019/20 HSE statistics for fatal injuries in Great Britain show that outdoor industries have  the highest fatality figures. In particular the construction and agriculture, forestry and fishing sectors have the highest number of fatalities each year, totalling 60% of the UK workplace fatalities. HSE highlights that the most common causes of these injuries include being struck by a moving vehicle, falling from a height, being struck by an object, trapped by something collapsing or overturning and contact with moving machinery.
 3. Inaccessible or secluded locations
An obvious consequence of working in faraway sites is if there is an incident which causes harm, the lack of support and access to help may increase the impact of the  incident. An injury that could be dealt with easily and quickly in a populated, urban environment suddenly becomes serious and potentially life threatening in an isolated place. This means that having the ability to communicate with someone should an incident occur is essential.
Working in a remote location more than likely means your lone workers will have limited or non-existent mobile phone reception. Therefore, you need to consider ways in which they can communicate with you and raise the alarm in the event of an emergency.
In summary a lone worker, potentially performing a high-risk job, exposed to environmental hazards and working in outlying places, faces increased risks which need to be carefully managed to ensure they return home safe each day.
Isolated locations and lack of mobile phone signal are risks to be considered.
The emergency response
The ability to respond swiftly and appropriately to incidents is a major consideration. Depending on your lone workers, their locations, and the types of risks they could be exposed to, the nature of the response to an emergency could be very different, for example from mountain rescue, the fire service to coastguard.
Not all lone workers will be in the position to communicate with you if they need emergency help. It is important to consider a control measure that would allow for an emergency alert to be sent in this type of scenario.
If you do not have a robust procedure in place to alert, then you will not be able to know when your lone workers are incapacitated or unconscious and this could lead to a life-threatening situation. 
How Trackplot can help
Our purpose at Trackplot is to help lone workers operating in distant and tough environments to keep safe. We have designed our solution specifically for outdoor lone workers, who are typically exposed to environmental hazards and adverse weather conditions, enabling them to keep in touch wherever they are. The Trackplot system offers a range of different communication methods including satellite based GPS technology and does not need mobile phone reception to work. If your lone worker is incapacitated or unconscious the lone worker system provides alerts so the incident can be escalated and the appropriate action can be taken. The Trackplot Portal uses Ordnance Survey mapping and overlays environmental data such as weather and fire risks to assess a lone worker's vulnerability.
With Trackplot World your lone workers can keep in touch wherever they are.
Creating a sensible approach to health and safety requires sound policies supported by practical actions. We are here to help you provide a safe working environment and we can use your risk assessments to scope a lone worker solution fit for your business operations. Our lone worker monitoring system is flexible and can be adjusted to suit each customer.
Let us help you ensure your lone workers come home safely from work each day.