What is Trackplot World?
Trackplot World is our flagship product designed specifically for protecting lone workers operating in remote or dangerous areas. Trackplot World uses the Global Positioning System (GPS), which is a satellite-based navigation system, and does not need mobile phone reception to work.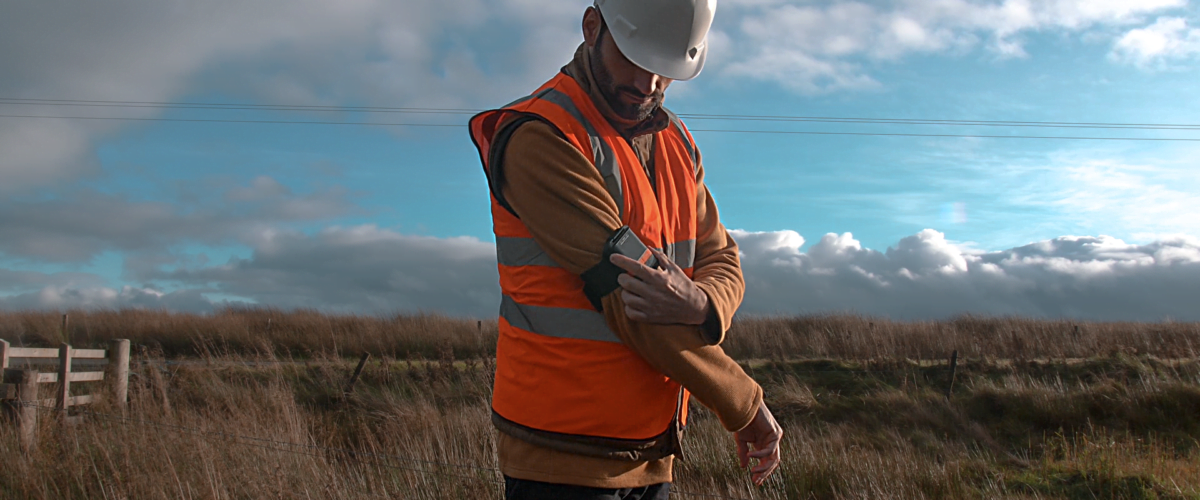 The GPS satellite network covers the whole of the UK including all remote areas, this means wherever your lone workers are located Trackplot World will support them.
How does it work?
Each time a lone worker Checks-in, Checks-out, uses Track or requests Assistance using their lone worker GPS tracking device their position (latitude and longitude coordinates) is captured in the Trackplot Portal. The high resolution Ordnance Survey mapping means the position of lone workers can be established quickly.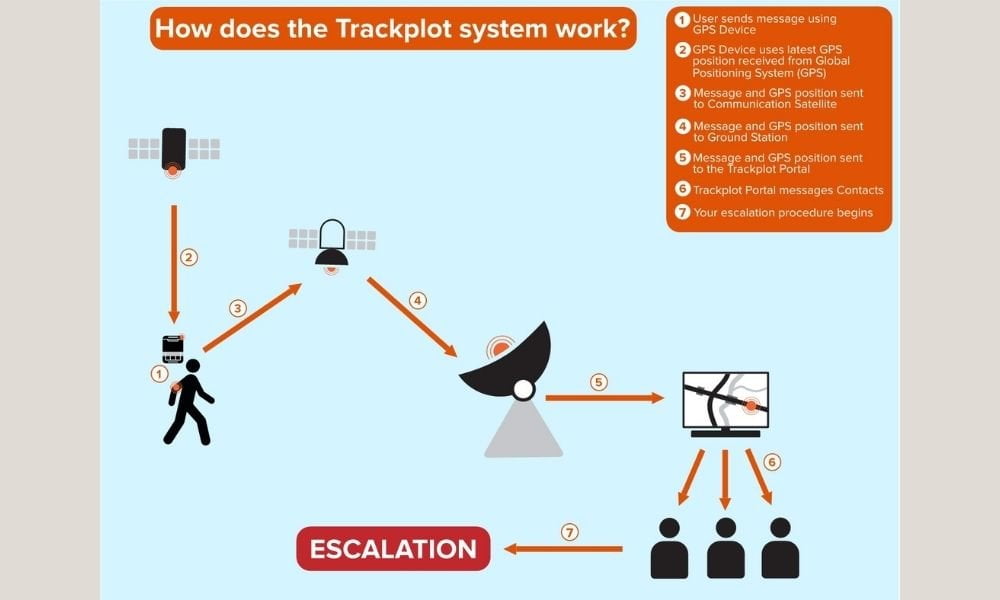 "Having used the SPOT GPS devices for a number of years within our current system, we felt that the additional support offered through the centralised Trackplot Portal would provide us the robust lone working solution that we required."
The Trackplot Mobile App is included
The Trackplot World package includes the Trackplot Mobile App as standard, which is available on Android and iPhone. Our Mobile App complements the GPS device as it can be used when lone workers have good mobile phone reception. For lone workers with a standard mobile phone, not a smartphone, text messaging can be used to keep in touch.
SOS emergency function
SOS is a vital function of our system. The SOS button on the lone worker safety device enables your lone worker to communicate that they are in a life threatening, emergency situation which requires urgent and immediate help. Their location is determined to activate the most appropriate emergency service, which could be mountain rescue, coast guard, police or ambulance.
Here's how the SOS function helped a Trackplot customer, read our SOS case study. 
With Trackplot World your lone workers can keep in touch wherever they are.
Requesting Assistance
For help in a non-emergency situation, such as a minor injury, a broken down vehicle or flat tyre, lone workers can use the Assist button. Their latest GPS position is captured so appropriate help can be directed to the right location. If the lone worker no longer needs assistance the request can be cancelled to stand down the rescue party.
Tracking
This function plots your position every ten minutes and is useful if your lone workers cover large distances as they work rather than working in a static location. This means that, if an incident occurs, the emergency services can locate the person quickly as the system will show the route they travelled as they worked.
How does Trackplot World locate me?
The Global Positioning System, also known as GPS, is a satellite-based navigation system consisting of a large constellation of satellites. Each time a lone worker Checks-in using their GPS device their position is secured using the Global Positioning System and transmitted to the Trackplot Portal.
Environmental mapping
New Trackplot Portal functionality in 2023!
Your outdoor lone workers will be exposed to a wide range of risks including extreme weather conditions and environmental threats.
Trackplot's new comprehensive suite of real-time environmental maps including Rain forecast, Temperature forecast, Wind forecast, Fire Weather Index and Active fires help you to:
Determine the risks to lone workers of oncoming weather
Assess lone worker vulnerability in an emergency situation.
Plan and schedule work according to your location and the local conditions.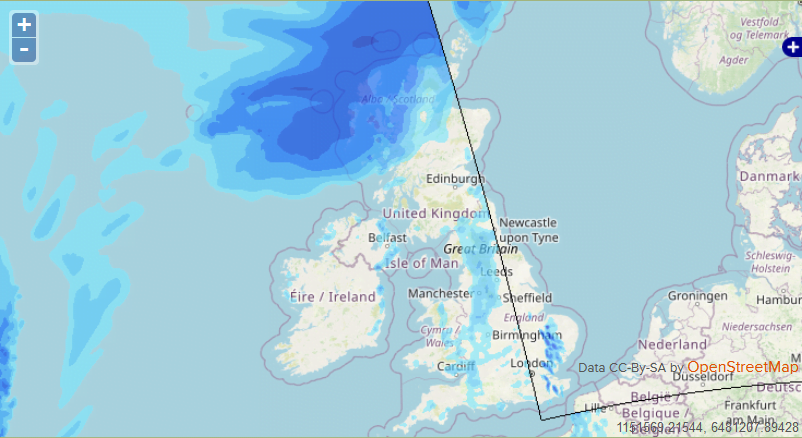 Lone worker GPS devices
Trackplot's lone worker GPS tracker is the latest generation SPOT Gen4, a proven and reliable 1-way communication device. A rugged, pocket-sized device, the SPOT Gen4 is water and dust resistant to IP68 standards and has a simple user interface. A 2-way communication device, the SPOT X, is also available.
GPS device armband
Ideally a lone worker will use their GPS device in the open with an unobstructed view of the sky. Wearing the GPS device using a specially designed armband will enable the device to achieve a GPS position and send Event messages whilst the lone worker continues to work.  The armband will keep the GPS device safe and within easy reach for use whilst working.