The benefits of training and support
We know from experience that early user engagement and adoption is vital to achieve high usage of the Trackplot system; which in turn means you have peace of mind and can provide essential help when it is needed. As a result you maximise your investment in the Trackplot solution.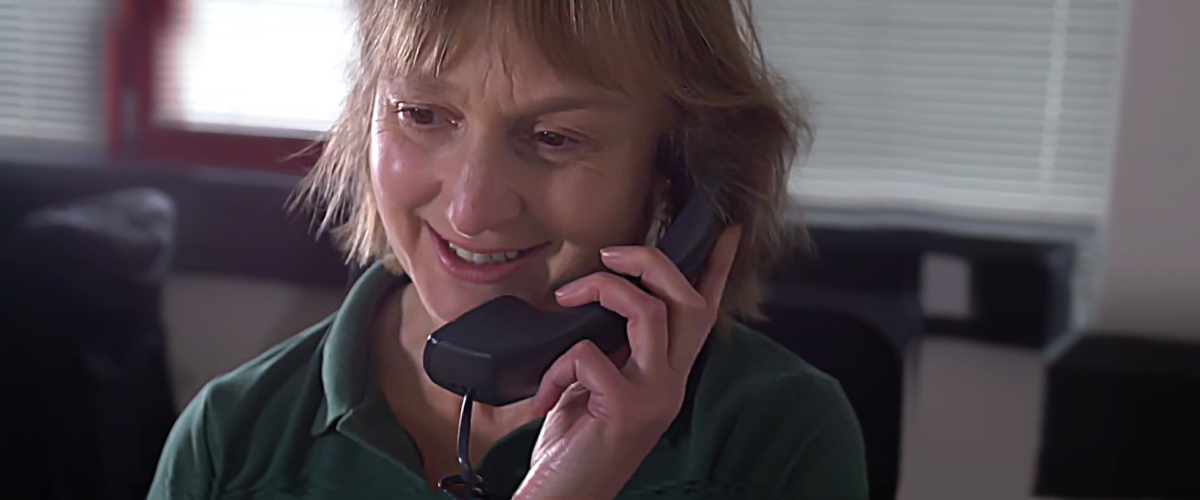 How we support you
We support you throughout your working relationship with us and our dedicated Customer support programme has 4 distinct elements:
1. Onboarding
What is onboarding? This is the process we take you through to get you, your administrative staff and each of your lone workers up and running on the Trackplot system as quickly and efficiently as possible. This comprehensive process begins straight away as soon as you become a Trackplot customer.
Advice and support to construct your Trackplot system to suit your lone working needs.
We have a responsive customer support team who work with you to develop an implementation plan and manage the deployment of the system. This includes:
Identifying who your Administrators and Notification Contacts will be.

The set up and configuration of your Trackplot Portal such as establishing reporting lines, permissions, Groups and escalation procedures to suit your business.

Enrolling and activating users.

2. Training
For a lone worker monitoring solution to work effectively it is essential that staff understand the purpose of the system – that it is to keep them safe – AND that they know how to use it.
To enable this we provide training to your Lone Workers using the system and your Administrators and Notification Contacts who will be managing the Trackplot Portal.
Good training ensures everyone is confident in using the system, the various devices and it helps embed the new system into daily routines. The benefits of lone worker training are a full and speedy adoption of the system across your organisation, bringing you peace of mind your lone workers are safe.
Thorough training to ensure your lone workers stay safe.
We provide 3 types of online training courses and training videos and user guides are accessible in the Trackplot Portal.

1. Lone Worker training
An easy to follow, interactive session explaining the purpose of the system, how the system works, how the different lone worker devices work, how to request help, how to access customer support. 

2. Administrator training
To ensure the Trackplot system is properly deployed we provide an in-depth session to become familiar with the functionalities of the Trackplot Portal to enable confident management.
3. Notification Contacts training
Essential to ensure your team knows what to do on receipt of an Overdue, Assistance Required or SOS Notification. This training aligns with your Lone Working Procedures.
Post training review
On completion of your training, we will review your onboarding and training experience with you, taking a close look at usage to ensure the lone worker system has been deployed effectively. Any changes and feedback will be discussed and an action plan agreed.
Refresher training
If you employ new staff or you identify that your team would benefit from additional training to address low usage for instance, we can discuss refresher training with you. This can be agreed and scheduled as required.
3. Account management
You will be assigned a dedicated Account Manager to help with any questions you or your lone workers may have. Your Account Manager will pro-actively arrange regular account reviews to discuss account activity, training requirements, new enhancements and establish your requirements for the year ahead.
We believe having one point of contact helps to develop a more in-depth understanding of requirements, and this is instrumental to building trust and confidence in each other. Your account manager will provide insights and support to ensure you get the most out of your  Trackplot solution. We know this approach delivers better outcomes and provides a better experience for you, your business and lone workers.
4. User and technical support
Customer and technical support from our dedicated, skilled support team is on hand to handle all queries, however simple or complex, from your lone workers, your managers and your Administrators.
Responsive and friendly customer support to solve your questions quickly.
We have built a strong reputation for our customer service and support and we strive to deliver truly outstanding customer service every day. Because lives depend on it. We are honest, sincere, decent and fair. We act with integrity, doing what is right and we do not cut  corners ethically. We speak plainly and truthfully to earn trust and maintain confidence.
And finally 
Listening to our customers and putting them first is important to us. It is due to this approach that over our 14 year existence we have been able to continuously improve our product and our service. We actively  encourage customer feedback and ideas so we make improvements that really matter and make a difference.
Here are our tips on how to successfully implement Trackplot in your organisation.