What is Trackplot Mobile?
Trackplot Mobile, our lone worker app package, is a simple and convenient way for lone workers to keep in touch. This option uses the mobile phone network. If your lone workers have access to strong, reliable mobile phone reception in the locations where they work then they can use Trackplot Mobile.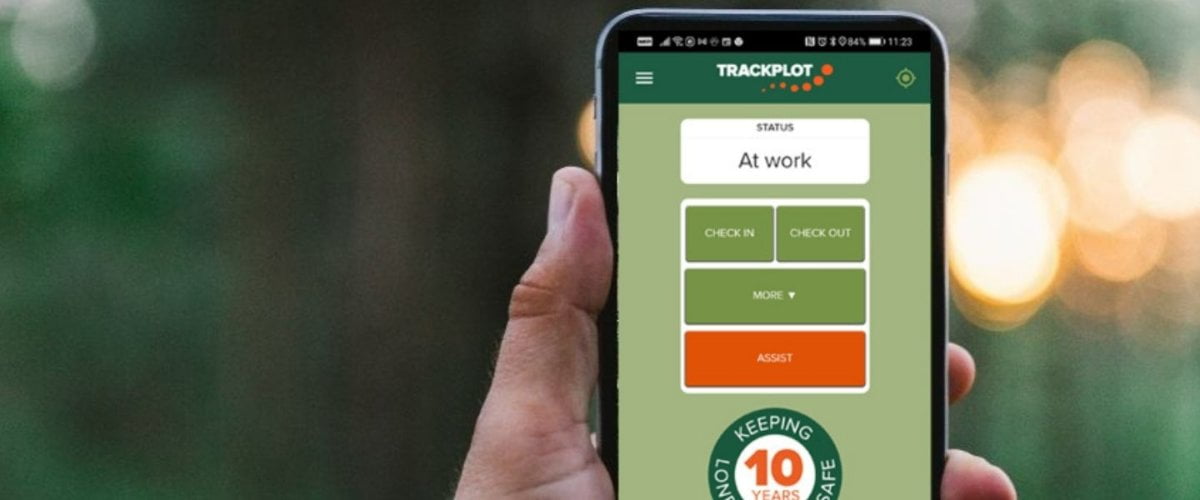 More about Trackplot's lone worker app
Trackplot Mobile is a stand-alone package and can be downloaded to both iPhone and Android devices. The lone worker safety app is also included as part of the Trackplot World package, which is the recommended option for outdoor lone workers that have no, poor or unreliable mobile phone reception.
Easily accessible, the Trackplot Mobile app can be used wherever you have mobile phone coverage.
How does Trackplot Mobile find me?
Our lone worker monitoring app obtains a GPS position using the mobile phone's in-built GPS receiver and this is sent via the mobile phone network to the Trackplot Portal.
Key Features
Convenience

quick and easy communication from a single device.

Quick to install

easy to download and ready for immediate use.

Simple status screen

where lone workers view and update their current status throughout the day.

Easy layout

clearly displayed buttons for ease of use.

'Assist' feature

lone workers can request help in a non-emergency situation such as a broken down vehicle or a minor injury. The lone worker's position and help message are sent to preset contacts to notify them that assistance is needed.

GPS signal strength

to check GPS signal strength and if it is weak or non-existent the lone worker can use their GPS Device to Check-in, Check-out, request Assistance and raise the SOS lone worker alarm if needed.

Customisable features

flexible to accommodate specific tasks your lone workers need to undertake.