Derisking mining, energy, water and waste sectors
These sectors employ nearly 360,000 workers and historically have suffered a poor health and safety record. Presenting multiple major hazards from fire, explosion and rock falls, working at height or in confined spaces, difficult terrain and deep water to exposure to chemicals and toxic gases.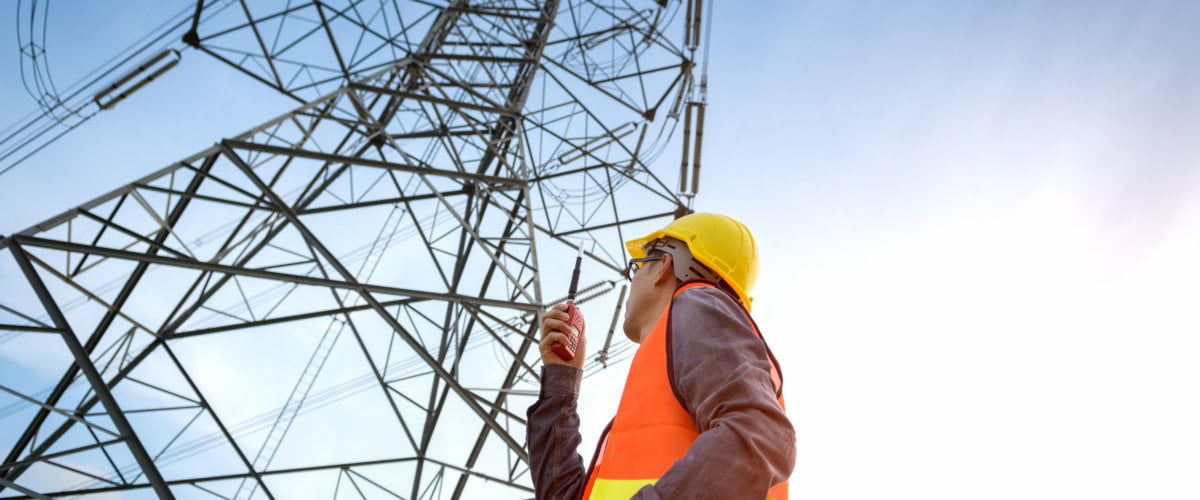 Lone working in difficult environments
Waste and recycling is a rapidly growing sector, both the number of workers and businesses continues to rise, with around 200,000 workers and a significant number of agency staff and some migrant workers.
The energy sector is fragmenting with new entrants and emerging technologies driven partly by government policy / green agenda. Employing over 135,000 people, typical activities include asset inspection, maintenance and vegetation management.
Water collection, treatment and supply employs around 42,000 people and is a well established industry.
Mining and Quarrying are relatively small sectors in the UK with a range of employers from major organisations to SMEs.
Trackplot's proven and reliable satellite-based system protects outdoor lone workers.
Risks
Waste and recycling has a poor fatal injury rate, the sector continues to come out worst alongside Agriculture, forestry and fishing, with a rate of fatal injury some 18 times as high as the average across all industries. The rate of fatal injury in Mining and quarrying is around four times as high as the average rate across all industries, see HSE's report (Health and Safety Executive) "Workplace fatal injuries in Great Britain, 2020″  Many fatal injuries are transport related and 80% of reported injuries occur during collection and sorting activities.
New hazards and risks arising from the uptake and expansion of renewable energy technologies are a key focus in the energy industry, e.g. a move from coal-fired to biomass power generation may bring new health risks, and the rapid expansion of technologies such as wind energy and energy-from-waste has the potential to impact on the sector's health and safety performance records.
Risks in the Water sector include road risks whilst travelling alone, working close to traffic, working at height, working in confined spaces, chemicals and toxic gases.
Mining presents multiple major hazards with the potential for catastrophic mining accidents, and ageing infrastructure can compound this. The main risks arising from fire, explosion, rock falls and transport underground.
Quarrying remains one of the most dangerous industries to work in, since 2000 over 3500 workers have suffered an injury reportable to HSE, 31 of those being fatal. Work is often carried out in difficult environmental conditions. Coupled with the routine use of heavy vehicles and machinery, this creates a workplace where effective management of work-related risks is essential if serious injury is to be avoided.
Read HSE's "Waste and recycling sector strategy".
Read HSE's "Mines sector strategy".
Access to Renewable UK's health and safety publications.
Read HSE's "Quarries sector strategy" and their "Health and safety review" for this sector.
How Trackplot can help
This wide ranging industry has lone workers across the length and breadth of the UK, often working in harsh conditions. To enable incidents to be raised and escalated quickly we recommend our satellite-based Trackplot World option. If a lone worker gets into difficulty their position can be determined accurately to enable an appropriate emergency response.