Do you have a lone working policy?
As an employer you have responsibility for the health, safety and welfare of all your workers. This means making sure they are protected from anything that may cause harm and you must do whatever is reasonably practicable to achieve this.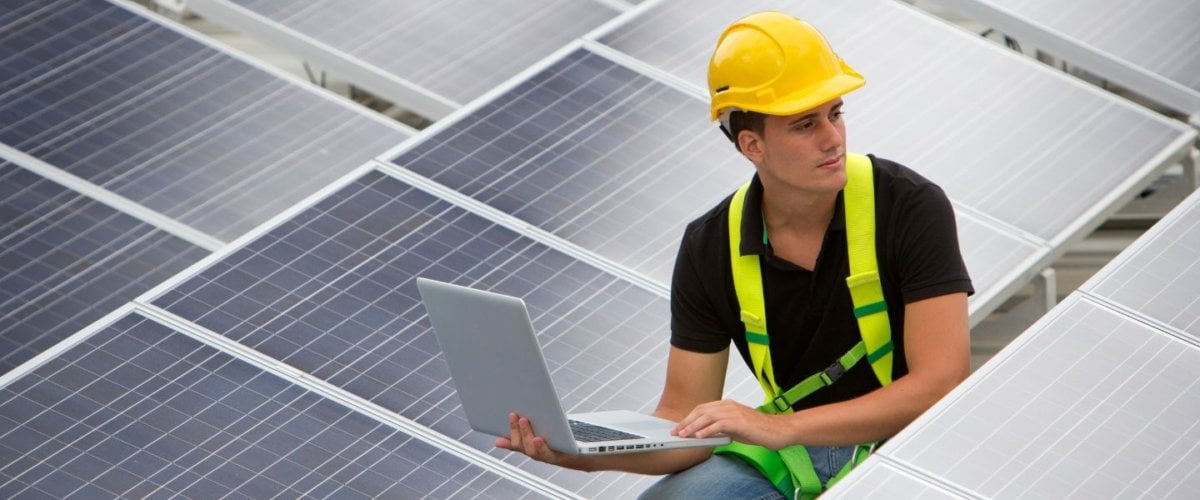 Inherently lone workers are more at risk than those working in a group simply because they work alone. The Health & Safety Executive note in their latest lone worker guidance 'Lone working: Protecting those who work alone' that the main risks facing a lone worker depend on: 
their working environment

the risk level of their job

stress and mental health. 
Here is a helpful video from HSE which highlights how you can support lone workers.
Before you begin to write your lone working policy you need to understand the risks your lone workers face. It is important that you create an open environment so that workers are able to discuss any underlying concerns or problems for you to consider. Including lone workers in the development of their risk assessments will ensure they are fit for purpose, and working through that process will help you to understand what the risks are and how best to reduce them.
Read our 'Lone worker guidance' article which highlights our top five tips to begin to assess the needs of your lone workers.
You may also find these health and safety guidelines set out by HSE useful.
What is a lone working policy and why do I need one?
A lone working policy is a practical, written document for implementation across your organisation. Typically it is a subsection of your organisation's wider health and safety policy. The purpose of the policy is to educate lone workers and managers on what lone working is, roles and responsibilities, risks and risk mitigation, how to report concerns and escalate incidents.
The policy should clearly explain the expectations and standards everyone should adhere to when working alone, including precautions, equipment and procedures, to stay safe on the job and improve workplace safety.
What should I include in my lone worker policy?
Outline the purpose of your policy. You may wish to include specific objectives for example to improve awareness of safety issues to decrease the number of incidents experienced, to reform incident management or to launch hazard reporting to prevent accidents from happening.
Include a definition of what lone working is and give relevant examples in your business which your employees, contractors, freelancers and managers can relate to so they understand how this policy directly concerns them.
Summarise the types of risks that lone workers in your organisation may be exposed to including environmental risks such as hazardous terrain, specific activity related risks such as quad bike use and people based risks such as aggression. The risks per individual lone worker and how to manage them will be identified in your risk assessments.
Your policy will describe the procedures and risk control measures you have implemented to ensure lone working is undertaken safely and how this will be enforced. It will detail the roles and responsibilities for both lone workers and their managers to ensure safe working, and the escalation procedures to follow in the event of an incident.
Training, supervision and support, monitoring and how to raise concerns should be addressed so there is clarity on exactly what is expected from lone workers and their managers to keep everyone safe. Capture your reporting procedures to ensure hazards and incidents are dealt with quickly and effectively.
It is worth noting that your responsibility extends to contractors and self employed staff who are working for you. Failure to protect those in your care can result in fines up to £1 million or in some extreme cases you could face prison sentences. Remember to share your lone working policy with any third parties that work for you.
How can Trackplot help?
Our purpose at Trackplot is to help lone workers operating in rural, isolated and hazardous locations to keep safe and return home well each day. We have designed our lone worker monitoring solution specifically for outdoor lone workers, who are typically exposed to environmental hazards, enabling them to keep in touch wherever they are.
To create a sensible approach to health and safety you need sound policies supported by practical actions. We are here to help you provide a safe working environment and we can use your risk assessments to scope a lone worker monitoring solution fit for your business operations. Our lone worker monitoring system is flexible and can be adjusted to suit each customer.